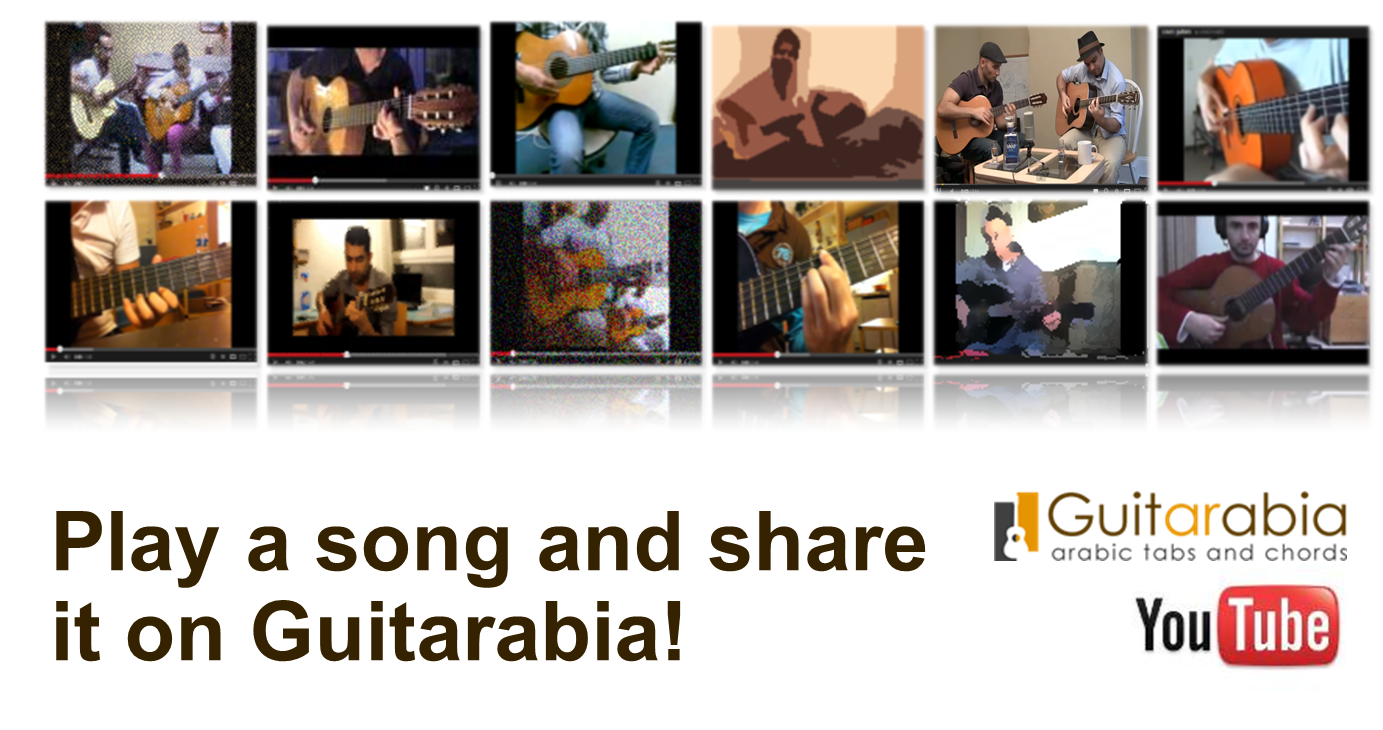 Now you can share your playing and recordings with all Guitarabia members!
Record a video on Youtube (song lesson, song cover) and post it on guitarabia!
Steps to upload the video on Guitarabia:
1- Record a video and upload it to your Youtube account or channel
2- On Guitarabia website, click "Add tabs and chords"
3- Under the video section, click "Login to youtube"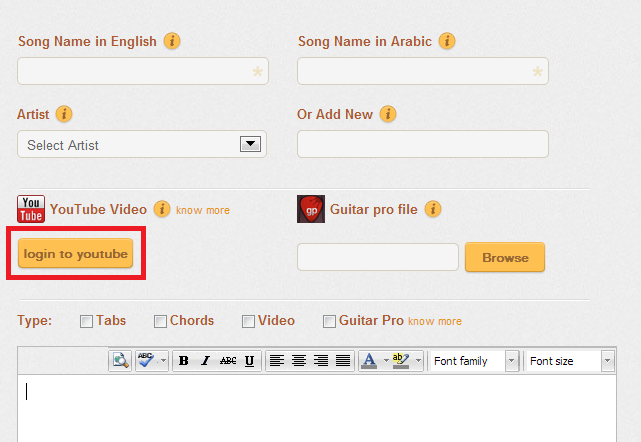 4- Enter your youtube username and password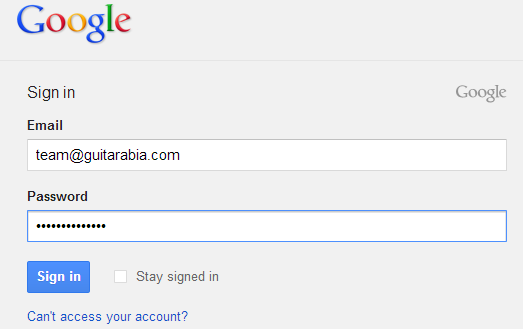 5- In the confirmation screen for Guitarabia to access your videos, click "Allow access"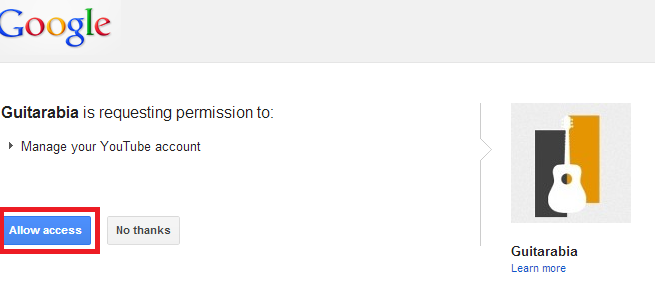 6- Copy the link of the youtube video you want to upload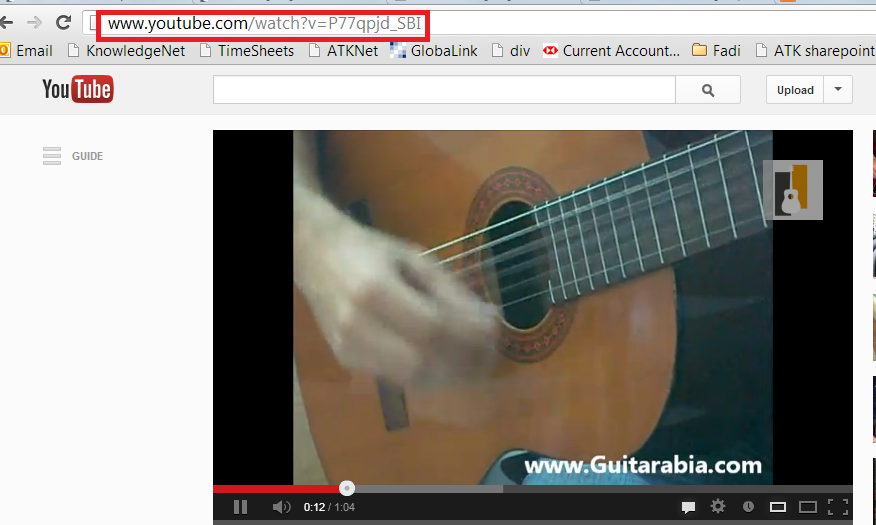 7- Past the link of your video in the "Video link" section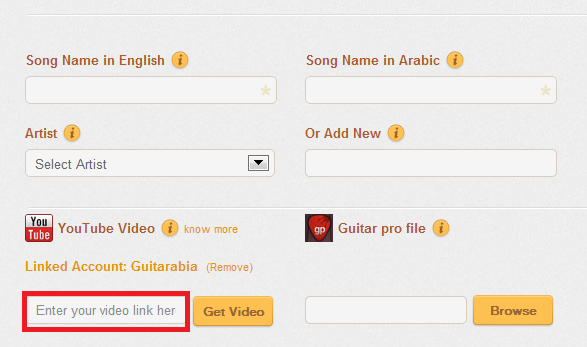 8- Complete the other details (song name, artist, tabs/ chords of the song, etc..)
9- Click Submit at bottom of the page
10- Once approved by Guitarabia team, your video will appear in the songs list and the videos page!